The Moving City, 2016-2017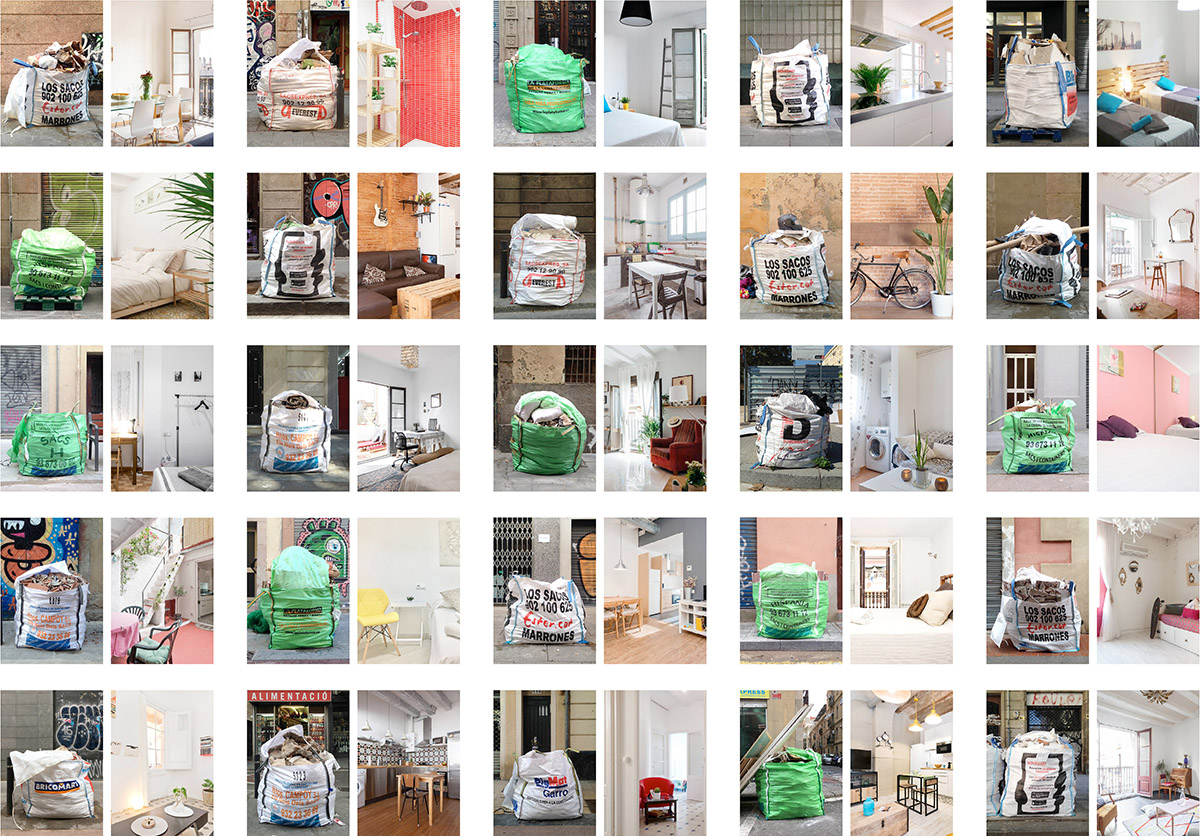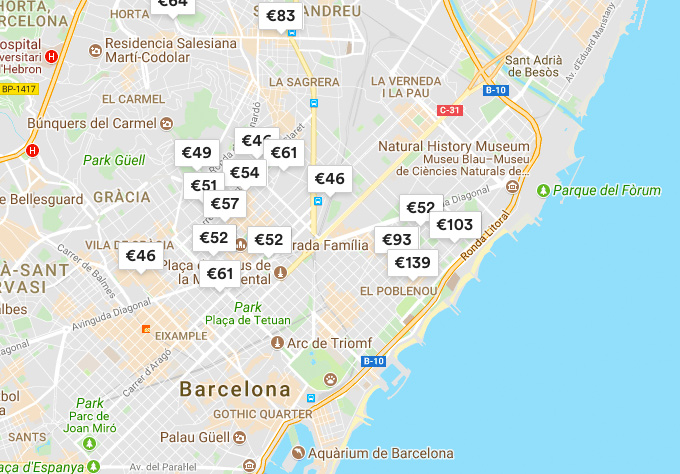 The Moving City is based on a scraped dataset of about 17.000 GPS coordinates in the inner city of Barcelona, collected and provided by insideairbnb.com (
explore the data
)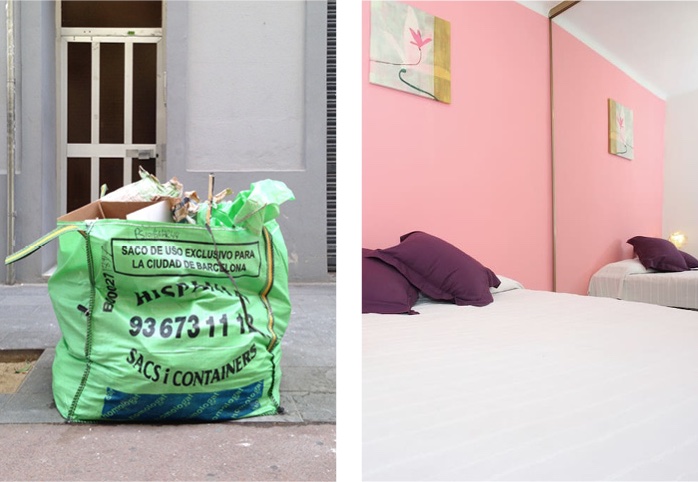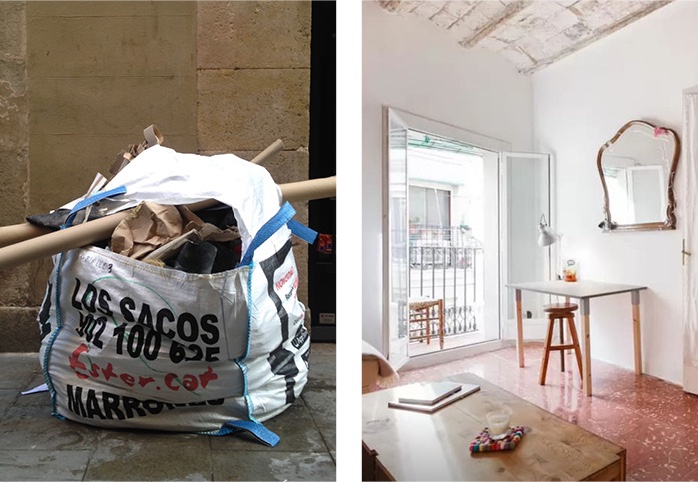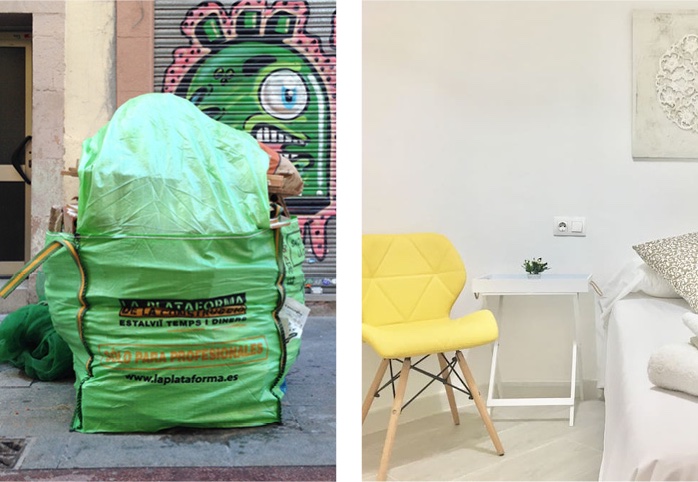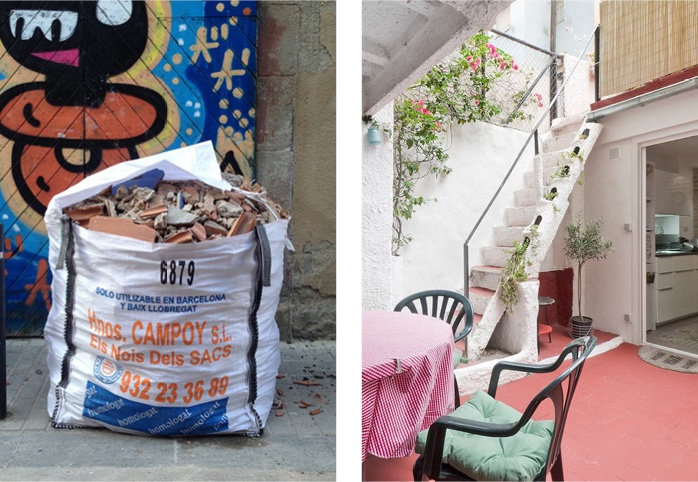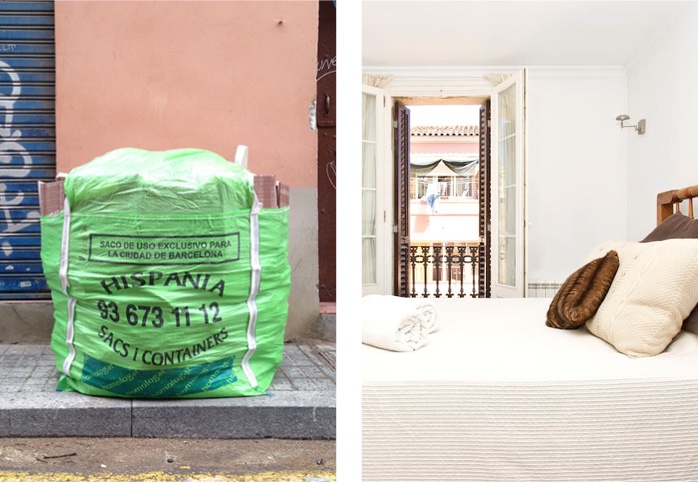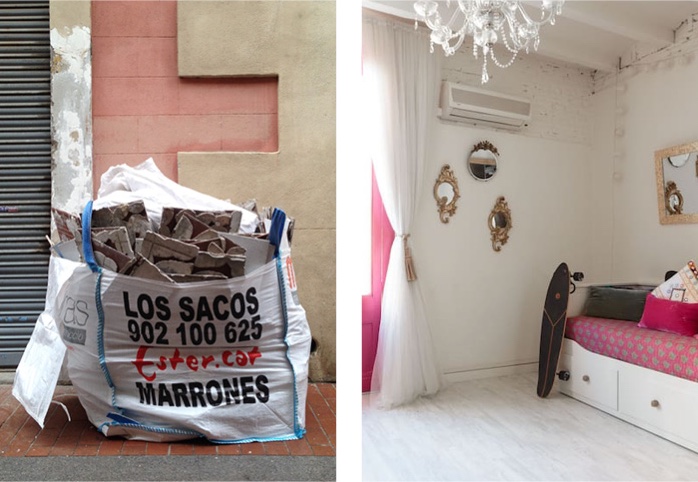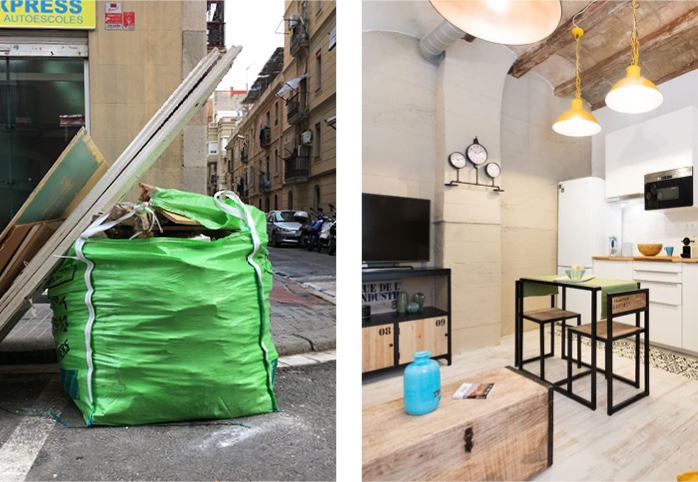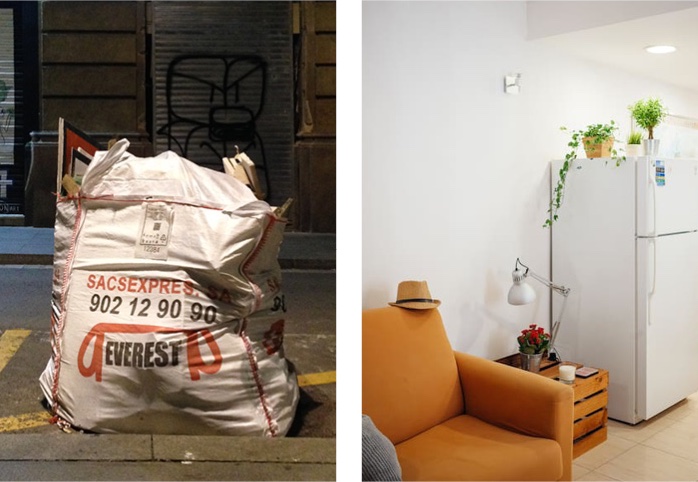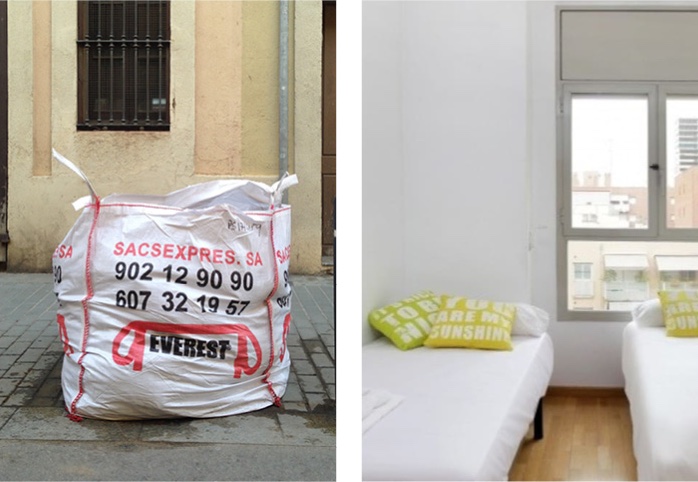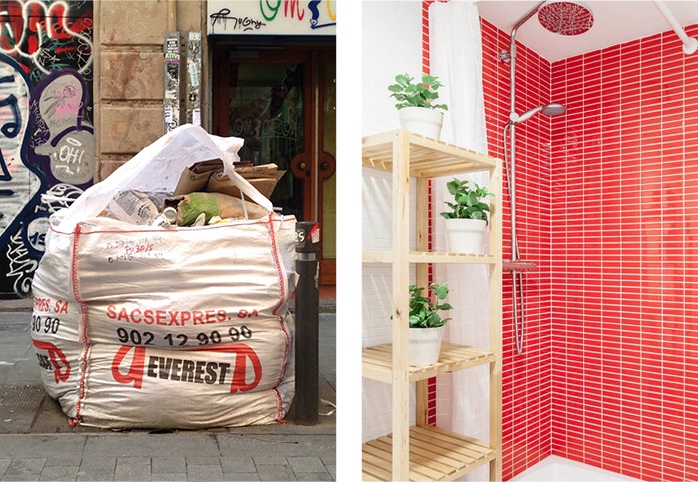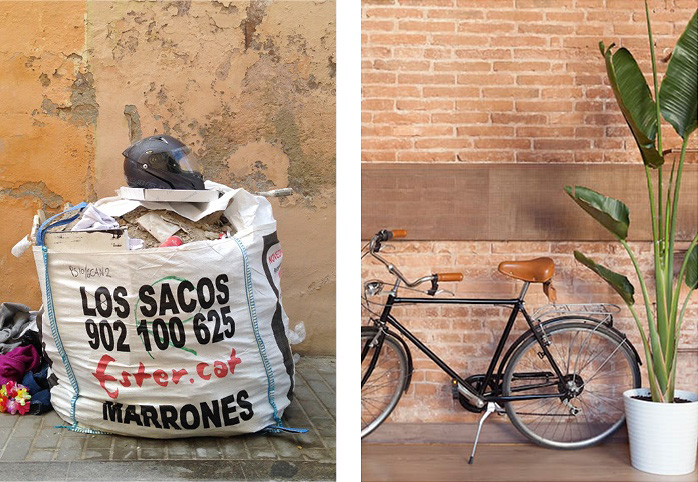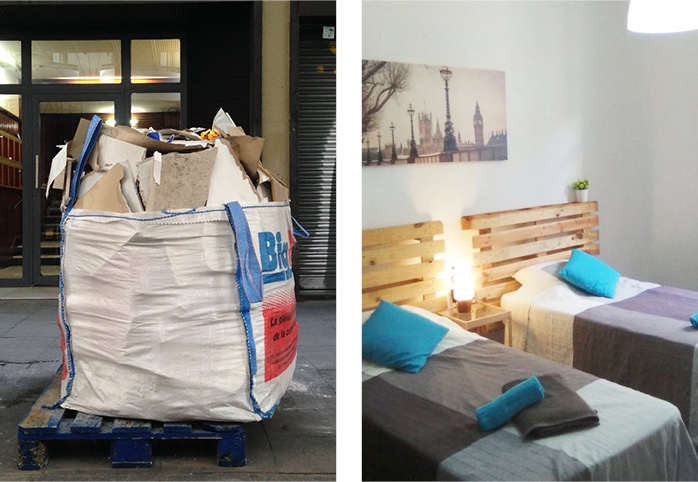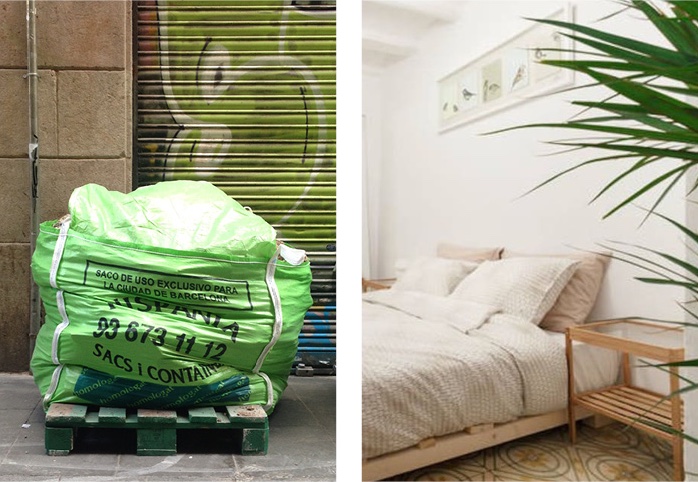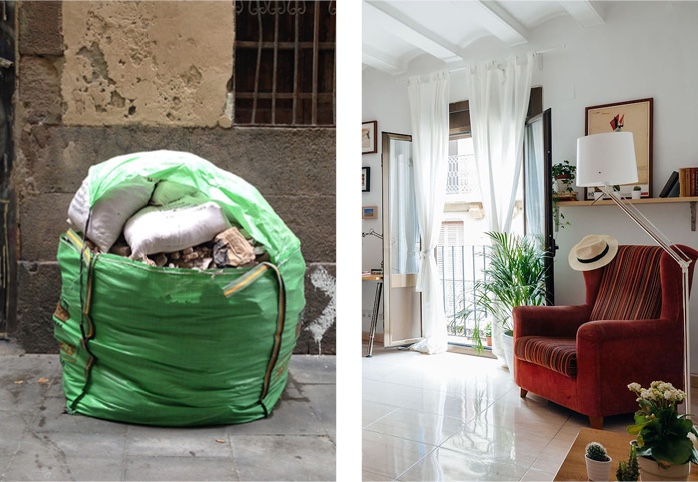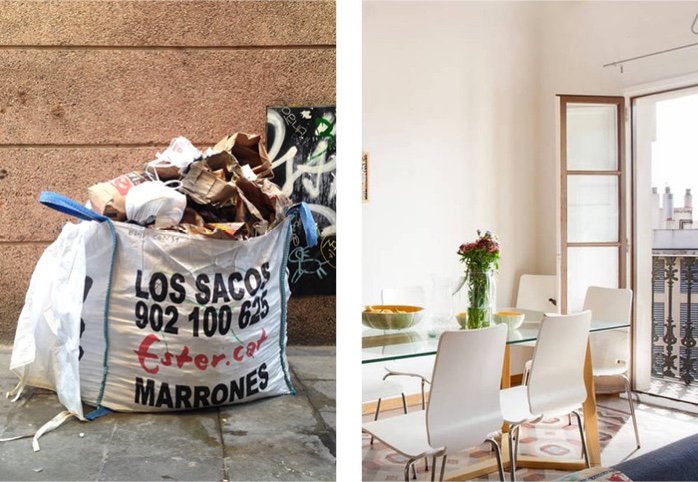 While recent years radically changed the way we live and travel, in a much less obvious way it also changed the structure of the places we go.

In Barcelona, as one of the highest populated urban areas, silent evidence of this process can be found on the streets: For each apartment that is cleaned out for transformation a bag of construction waste can be found outside of the door.

Based on a dataset with GPS coordinates of about 17.000 Airbnb interiors in center Barcelona "The Moving City" is revealing a view into the apartments behind these streetview construction sites.


The Moving City has been nominated and presented for the Munich Prize of Photography 2018, previously awarded among others to photographers Katharina Gaenssler, Thomas Demand and Barbara Probst in 2007,1997 and 1994.

A Selection of 100 photographs has been published as a limited edition photobook which is also available to read online (
scroll down
).

"The Moving City" is not affiliated with Airbnb or any of the hosts that appear in this project. In respect of privacy all interior images are used without revealing any original names and locations. All quoted images are used for research and educational purposes only.






Exhibition views at Hangar Studios, Barcelona ES, 07.2017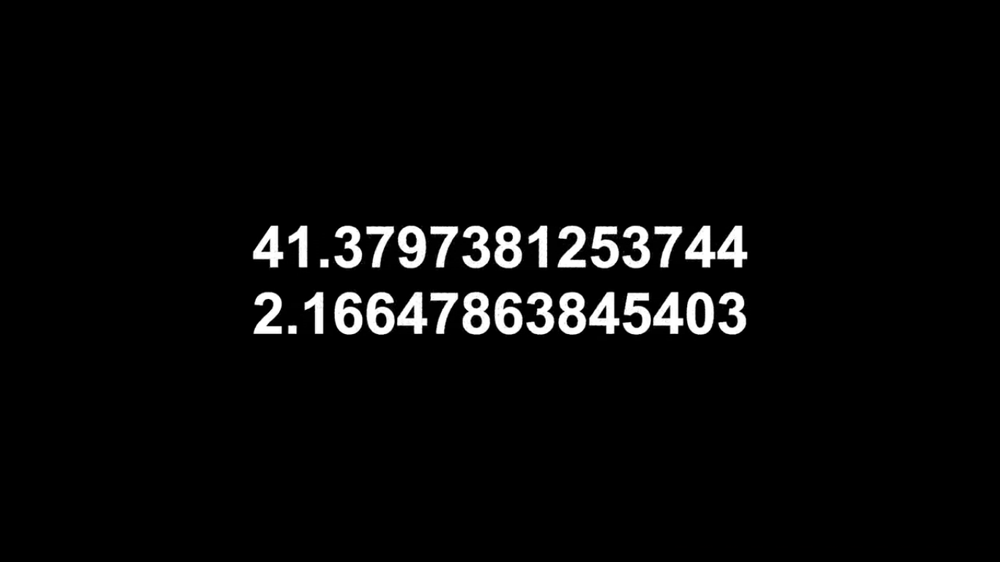 The Moving City is based on a scraped dataset of about 17.000 GPS coordinates collected and provided by insideairbnb.com (
explore the data
)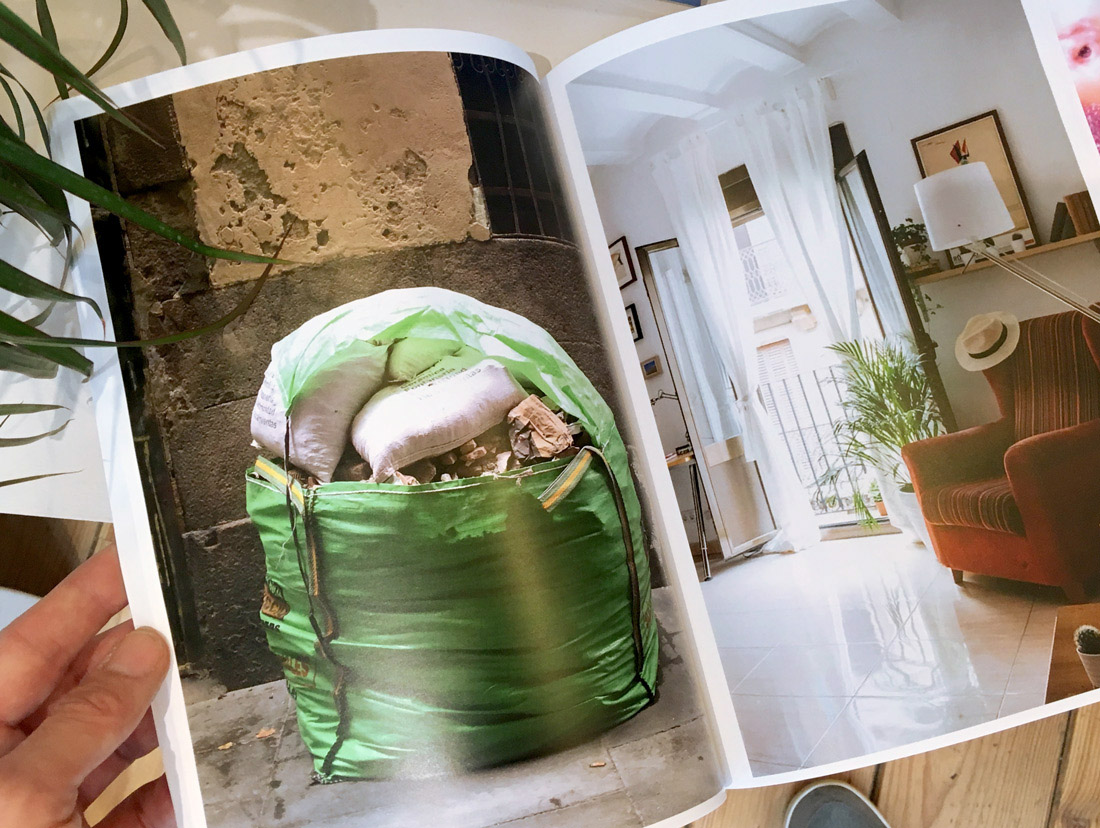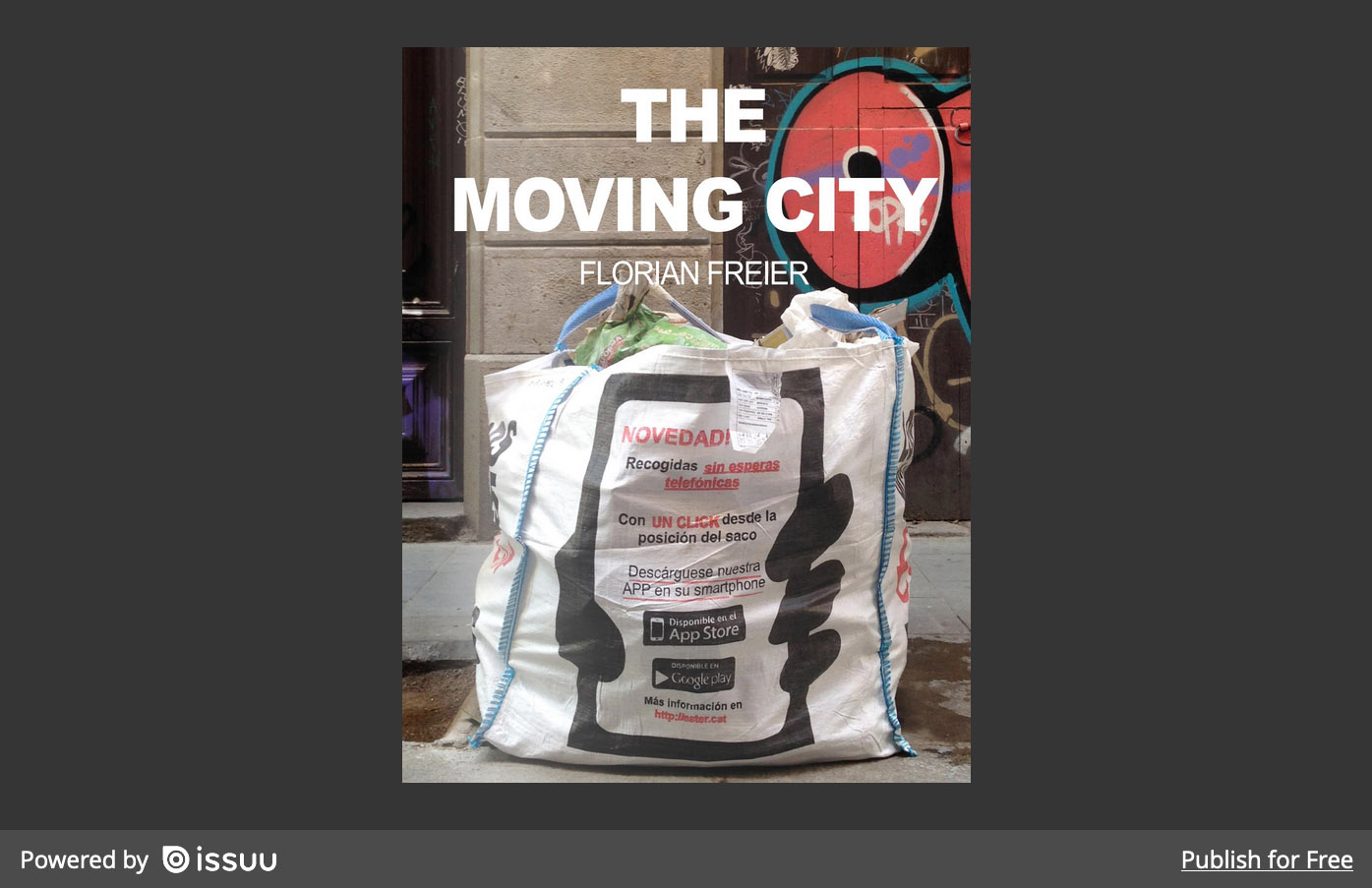 A selection of 100 images has been published as a limited edition print on demand photobook,108 pages. Available via email and at selected stores and festivals.
Click here
to browse online.








Disclaimer: "The Moving City" is not affiliated with Airbnb or any of the hosts that appear in this project. In respect of privacy all interior images are used without revealing any original names and locations. All quoted images are used for research and educational purposes only.

This project was realized with the
Hangar.org
studio residency program. Barcelona 2016 / 2017
Related Links:
Selected Press
Installation views
Cached Landscapes
Profile Page