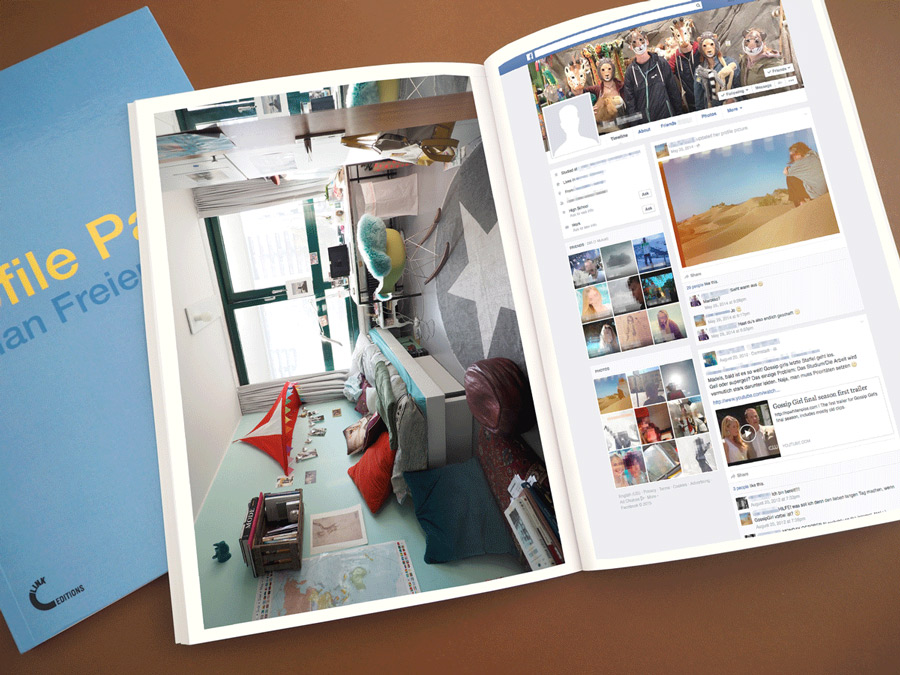 "Profile Page" photo book (2014 - 2015), 115 pages; ISBN 978-1-326-49923-5





Click images to enlarge: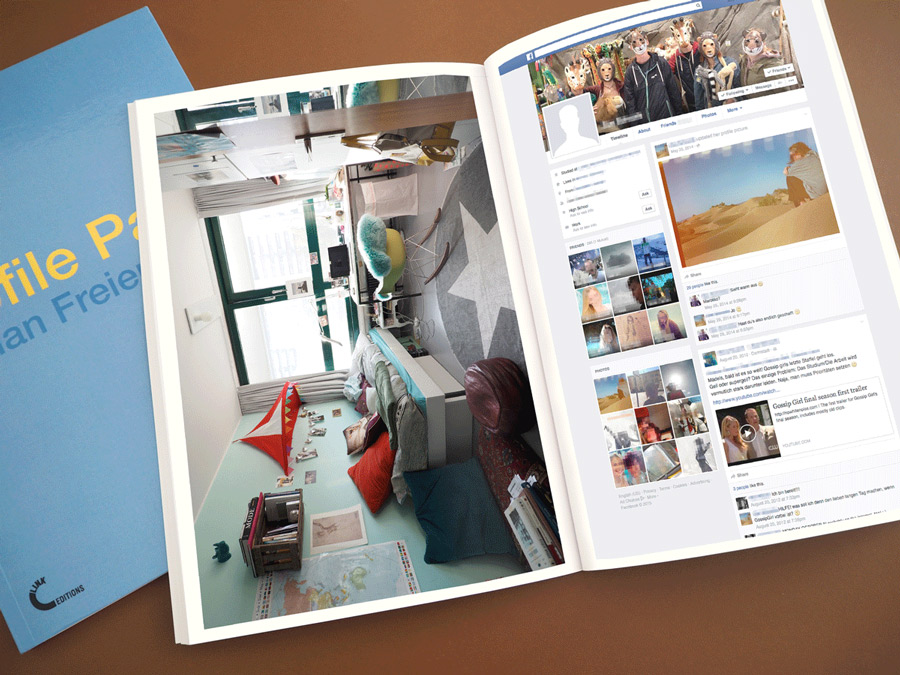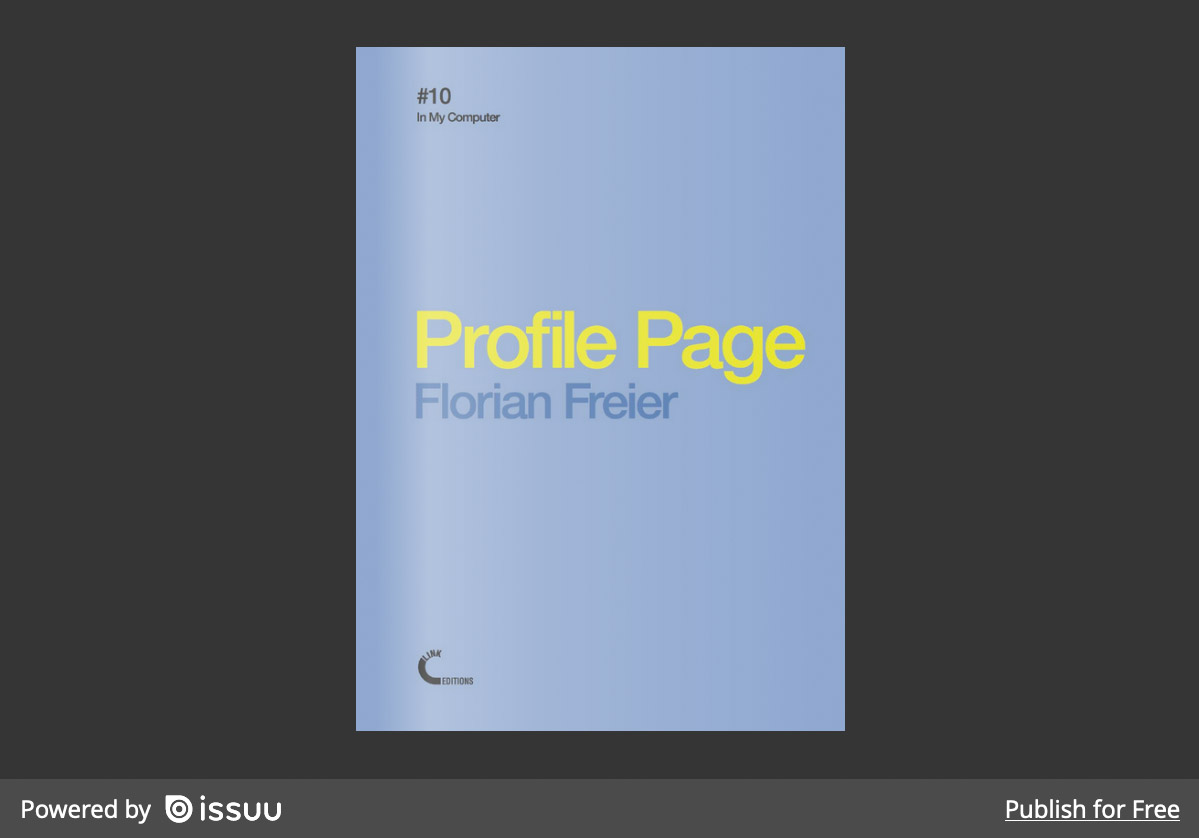 "Profile Page", 2014 - 2015 (115 pages) at Link Editions; ISBN 978-1-326-49923-5



"Our private living rooms are the profile pages of our physical world.
Messed up, pretty arranged or even inconspicuous, silent and private. How do they reflect our lives and what's their relationship to our online identities?"


Profile Page presents a selection of 100 images out of a much wider project documenting the living rooms in a huge brutalist housing unit with more than 600 standardized student flats, and confronting the pictures with a screenshot of their inhabitants' Facebook profile page. The result is a study on the "relationship between frameworks and content, uniform design and customization, conformism and originality, social control and freedom, and how it develops within the "virtual" and the "real" world", as Domenico Quaranta writes in his intro text.

Free shipping via amazon
US
,
UK
and
DE)
. The whole book is also available for
free download
under a cc license at the Link Editions website.







Selected press for "Profile Page":


(
click for full article
)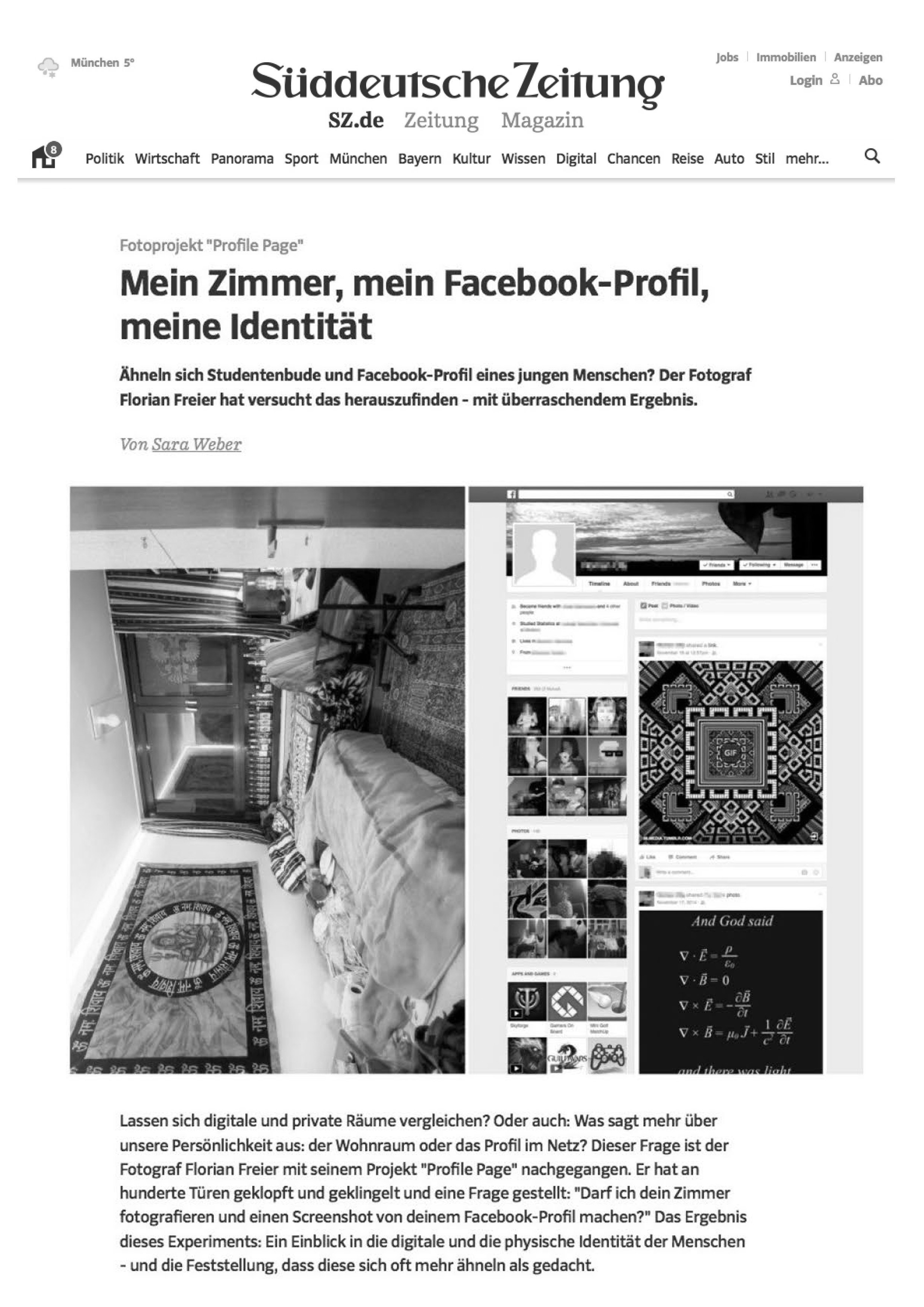 (
click for full article
)